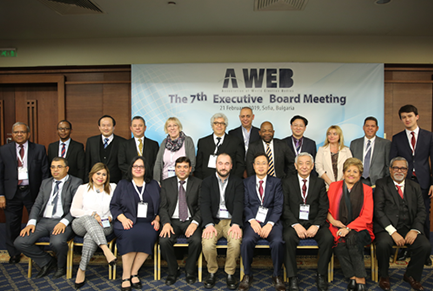 Executive Board
The Executive Board shall consist of the Chairperson, the Vice-Chairperson, the Secretary General, the immediate former Chairperson, and the heads or the duly designated representatives of not more than twenty election management bodies elected at the General Assembly, guaranteeing a well-balanced representation.

The Executive Board meeting is held every year. An extraordinary meeting may be held where there is a request by at least one-third of the Executive Board members.

Functions of the Executive Board include overseeing the implementation of policy decisions made by the General Assembly; making recommendations to the General Assembly on any matter that will facilitate a more effective and efficient functioning of the Assembly; ensuring the proper accounting and control of the funds of the Association; approving rules and regulations of the Secretariat; and establishing an Oversight & Audit Committee.
Members
Except for the Secretary General, the Executive Board members serve a two-year term of office.