News View
Observation of Local Authorities Election in Sri Lanka
Last updated 2018-03-02
attachment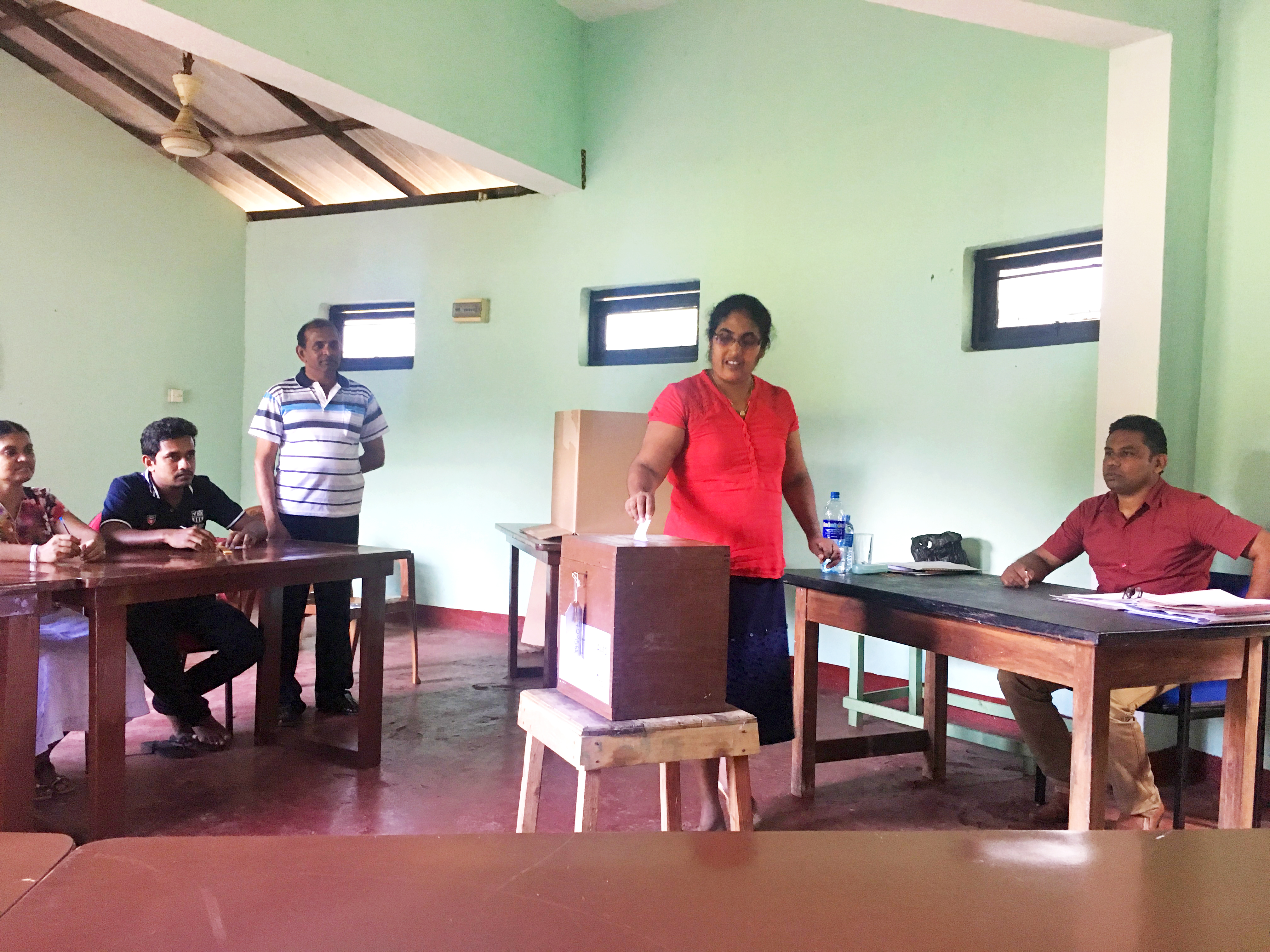 A polling agent of the station is rehearsing the procedure of voting.
On the 10th of February, the 2018 Local Authorities Elections of Democratic Socialist Republic of Sri Lanka was held and two delegations of A-WEB were invited to observe and study its elections.
This 2018 Local Election was something very special for the Sri Lankans in that it was the largest election in its history where members for all of its 341 local authorities were elected on the same day under the new mixed electoral system.
The A-WEB Secretariat observed the elections in a beautiful city of Anuradhapura and the elections were conducted in a harmony with no incidents of violence.