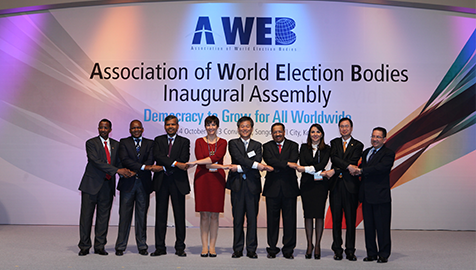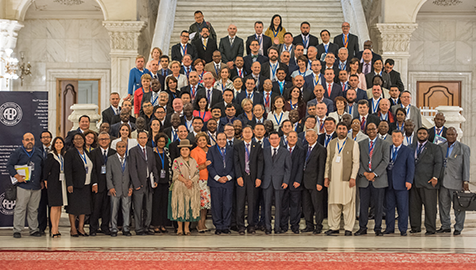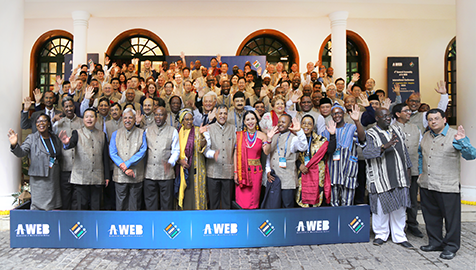 Application for Membership
- Requests for Membership Membership Application Form

The membership of A-WEB shall consist of the national election management bodies from around the world. Any national election management body that wishes to become a member of the Association needs to submit a request for membership to the Executive Board in writing through the Secretary General and shall agree to subscribe to the A-WEB Charter. Once it's approved by the Executive Board, The Secretariat shall immediately table the request for consideration at the next General Assembly, where a decision on whether to accept or reject the request will be made.
- Rights and Responsibilities of A-WEB Members

Members shall have the rights to participate in all activities and decision-making processes of the Association. Members shall also take part in the General Assembly to exercise their right to vote when required to do so and follow all decisions made in the General Assembly.
- Website for Membership

On the website, the Secretariat posts

schedule

and

news

of A-WEB activities and also shares information on

world election data

. In the Discussion, Members can get the information of the Election Management Capacity Building Program and Specialized Training Program on ICT in Elections in detail and can post their opinions about A-WEB's programs.
Application for Associate Membership
Regional election association that agree to subscribe to the A-WEB Charter shall be eligible for associate membership of the Association. Associate members may receive financial support and other assistance in accordance with the criteria to be determined by the Executive Board and approved by the General Assembly. Requests for and approval of associate membership shall be subject to the same process stipulated in Article 6 Requests for membership.
Application for Partnership
A-WEB may have as partners international election-related organizations who agree to subscribe to the A-WEB Charter. For the purpose of establishing partnership, the Secretariat may sign a Memorandum of Understanding on cooperation with international election-related organizations. The Secretary General shall report to the General Assembly on the newly established partnership.
Donation
If you would like to donate to A-WEB, please contact A-WEB Secretariat at +82)32-455-7200 or aweb131014@gmail.com