News View
[A-WEB Secretariat] Interview with Participants of 2021 Election Management Capacity Building Program
Last updated 2021-09-07
In 2021, the A-WEB Secretariat runs three Election Management Capacity Building Program courses: Strengthening Voter Education, Fostering Transparency in Political Finance, and Use of Media in Election Management. Each course consists of two phases to help participants and participating organizations to make the best of the course.
After Phase 1 of the Fostering Transparency in Political Finance in May, the Secretariat had a short interview with participants who had demonstrated the best overall performance throughout the course.
Ms. Oksana Prymachenko and Ms. Nargiz Sadyrovna talked about what they expected to learn from the course and what they thought about lectures and the course in general.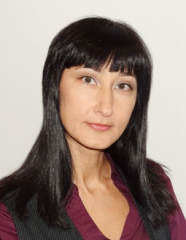 Ms. Oksana Prymachenko
Chief of Inspection Division at the National Agency on Corruption Prevention of Ukraine
My expectation of the program was to expand knowledge and enhance professional skills to contribute to the development of qualitative changes in electoral legislation in Ukraine.
My expectations from the program were to expand my knowledge and improve my professional skills to make suggestions for improving the electoral legislation of Ukraine, taking into account the experience and best practices of other countries.
The course was very beneficial for me. For instance, the lecture on How to Write an Action Plan provided us with a professional approach to making a strategy and enhanced our planning skills. The atmosphere in which we spent ten days was welcoming and friendly. As a result of the first round of the training course, we have learned highly relevant and helpful information, which we applied when developing the Action Plan.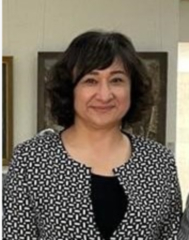 Ms. Nargiz Sadyrovna
National Consultant for Election Campaign and Political Finance Monitoring
at the Central Commission of the Elections and Holding Referenda of the Kyrgyz Republic
In this program, I expected to learn more about the experience of other countries in terms of political finance. It is inspiring to see how other countries are solving different issues related to political finance, at what stage they are now, their plans, and their achievements. The format of this program was unique, exciting, and had its advantages. The lectures, Political Finance Regulation and Enforcement and Enhancing Disclosure, were of great interest to us because they are very relevant to our country since we held a referendum and adopted a new constitution.
The lecturers were very competent. For example, Yulia Shypilova provided relevant information in a very accessible way, giving us many examples for better understanding and a strong sense of direction. We will apply the received answers to our questions and implement the knowledge gained during the course into practice.
In conclusion, I can say that this training course was organized at a high level. The training provided us with information and knowledge and (it also) improved our professional skills. There was a lot of practical information, excellent tasks, and an exchange of experiences. Thanks to this course, we learned about the experiences of other countries (by) talk(ing) with highly professional colleagues from other countries. Of course, it will help us implement new reforms and tasks undertaken by the Kyrgyz Republic in terms of funding election campaigns. Also, I would like to highlight the moderators' and organizers' good-natured approach, very attentive attitude, and kindness toward all participants.