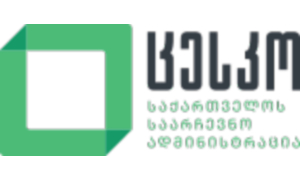 Central Election Commission of Georgia

EMB : Central Election Commission
Website : https://cesko.ge/
Join : 2013
EMB Information

· Date of formation : 1990

· Number of staff at EMB : The Election Administration of Georgia is composed of

1. CEC and its apparatus;

2. SEC and its apparatus;

3. District Election Commissions;

4. Precinct Election Commissions.

· Main functions of EMB

- The supreme body of Election Administration of Georgia is the CEC, which, within the scope of its power, ensures holding of an election, a referendum, and a plebiscite, oversees the process of implementation of the electoral legislation throughout the territory of Georgia and ensures its uniform application;

- The CEC within its authority, manages and controls all levels of election commissions;

- The CEC is composed of a Chairperson and 11 members. The CEC Chairperson simultaneously is a member of the CEC. The Parliament of Georgia elects five members of the CEC, on the recommendation of the President of Georgia, while the qualified parties appoint six members as defined by the Election Code. The term of office of the CEC Chairperson and CEC members appointed by the Parliament is five years;

- The organization and conduction of fair, credible, transparent elections is ensured by CEC's Secretariat, which, with help of its structural units, carries out organizational, legal and technical support of election administration and support to the CEC.