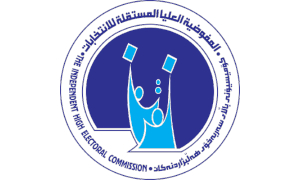 Independent High Electoral Commission (Iraq)

EMB : Independent High Electoral Commission
Website : https://ihec.iq/
Join : 2013
EMB Information

· Date of formation : 2004

· Number of staff at EMB : 9

· Main functions of EMB

- The IHEC Tasks : The IHEC is the only governmental body authorized to establish the followed regulations and bases for elections and referenda both regional and federal Iraq-wide. It has exclusive power to announce, organize and supervise all elections and referenda including voter registration, public elections and governorate councils' elections. The IHEC consists of the BoC and the EA. It includes 19 GEOs covering all governorates with two offices in Baghdad besides the KREO.

- The Board of Commissioners Tasks : The BoC is responsible for approving the general policy of electoral processes, manage it and monitor the conduct of the EA. Therefore, it performs the following tasks:

· Supervise the establishment and update of voter register in cooperation with governorates and regional electoral offices.

· Organize the PEs registration and certification process running for elections.

· Organize and approve elections candidate lists.

· Accredit observers, PE agents and media representatives.

· Adjudicate all electoral complaints and objections.

· Approving procedures.

· General elections/referenda final results announcement and approval except for the CoR election results as they solely approved by the Federal Court.

· Enact rules and regulations to ensure fair elections.

· Approve the EA structure and high-position recruitments.

· Develop the financial policy of the commission.