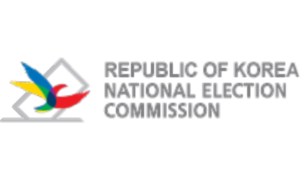 National Election Commission of the Republic of Korea

EMB : 중앙선거관리위원회
Website : https://www.nec.go.kr/
Join : 2013
EMB Information

· Date of formation : January 21, 1963

· Number of staff at EMB : 9

· Main functions of EMB : The main tasks of the NEC are managing elections for public office and affairs related to political parties and political funds. However, the NEC now has several other important responsibilities. Firstly, the NEC undertakes civic education in Korea, which is done through the Korean Civic Education Institute for Democracy (KOCEI). Secondly, the NEC heads the Boundary Delimitation Commission's set up before elections to decide constituency boundaries. Lastly, the NEC also manages elections entrusted to it by public or private organizations and political parties.