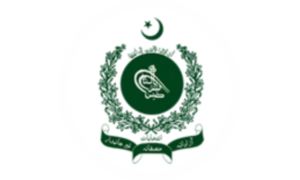 Election Commission of Pakistan

EMB : Election Commission of Pakistan
Join : 2013
EMB Information

· Date of formation : 1956

· Main functions of EMB

1. To prepare electoral rolls for elections to the National and Provincial Assemblies and revising such rolls annually

2. To organize and conduct election to the Senate and fill casual vacancies in a House or a Provincial Assembly

3. To organize and conduct election to the Local Government institutions

4. To appoint Election Tribunals.

5. To decide cases of disqualification of members of Parliament and Provincial Assemblies under [Article 63(2)]; and [Article 63(A)]; of the Constitution on receipt of reference from the Chairman or the Speaker or Head of the political party, as the case may be;

6. To hold and conduct election to the office of the President as per Second Schedule to the Constitution of the Islamic Republic of Pakistan

7. To hold Referendum as and when ordered by the President.